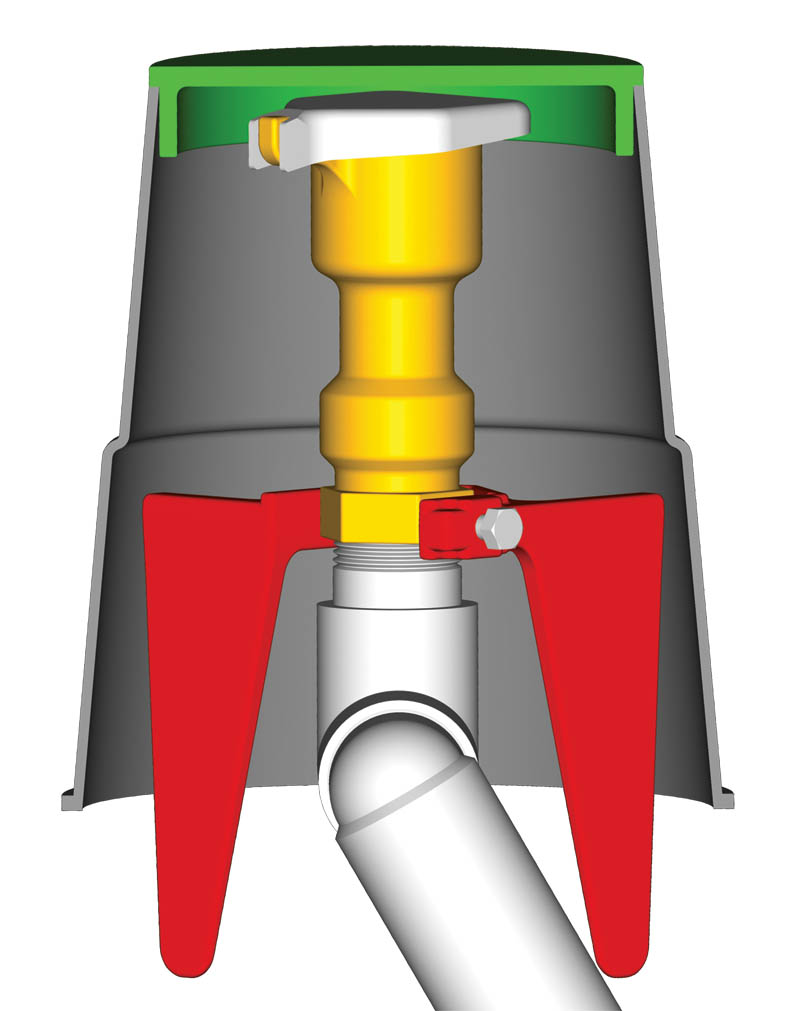 QUICK COUPLER MOTION RESTRAINT
When quick coupler valves become unscrewed from swing joints, it's more than just a hassle - it can be dangerous. The Claw™, new from Underhill®, offers a simple solution. Embedded in the soil below the quick coupler, and then securely attached to its base, The Claw provides significant resistance to rotational, vertical and horizontal motion, preventing the valve from moving. Made from high strength ductile iron, this compact anchor attaches easily with a single steel bolt.
The Claw™ pictured with 1" quick coupler, key and hose swivel.